Mambain Canotta Donna Monospalla Canotte Donna Corta Elegante 2019 Casual Fionda Senza Manica Tinta Unita Smanicate Tank Canottiera Top Maglietta Camicie Camicetta
Mambain Canotta Donna Monospalla Canotte Donna Corta Elegante 2019 Casual Fionda Senza Manica Tinta Unita Smanicate Tank Canottiera Top Maglietta Camicie Camicetta
Mambain Canotta Donna Monospalla Canotte Donna Corta Elegante 2019 Casual Fionda Senza Manica Tinta Unita Smanicate Tank Canottiera Top Maglietta Camicie Camicetta: Abbigliamento. Acquista Mambain Canotta Donna Monospalla Canotte Donna Corta Elegante 2019 Casual Fionda Senza Manica Tinta Unita Smanicate Tank Canottiera Top Maglietta Camicie Camicetta &#10004 spedizione gratuita &#10004 resi gratuiti su prodotti idonei. Disegno: Design semplice, classico e senza tempo, bello,confortevole ed elegante;Stile: casual elegante Manica corta 。 collocazione: ottimo con pantaloni, jeans e leggings, adatto per lavoro, casual, party, scuola, all'aperto, al coperto,ufficio 。 Cotone 。 Materiali: Materiali morbidi Belle, un miglior comfort. Design ben mostrare la tua figura sexy, elegante e affascinante 。 Adatta per: estate/primavera;Se avete domande circa la dimensione si prega,di controllare si prega di controllare Descrizione prodotto Oppure inviaci un messaggio;Entra nel negozio di Mambain,Mambain ti offre più stili 。 Stampata Colore Solido strisce Cuciture Pizzo Irregolare Asimmetrico taglia grande taglie grandi casual chiffon anni 70 a fiori Classic classiche lovable Sottili Casuale 。 ؅؅؅؅؅؅؅؅؅؅؅؅؅؅؅؅؅؅؅؅؅؅؅؅؅؅؅؅؅؅؅؅؅؅؅؅؅؅؅؅؅؅؅؅؅؅。 。 (1) Prima dell'acquisto, si prega di controllare le dimensioni del particolare del prodotto. La nostra taglia è di dimensioni asiatiche, ti consigliamo di acquistare una taglia più grande, dimensione asiatica più piccola della misura europea, se indossi normalmente la taglia M, scegli la taglia L più adatta。 。 ()Prima dell'acquisto,Si prega di controllare le informazioni relative all'ordine, quali: dimensioni e colore del prodotto, indirizzo di consegna, ecc.。 。 (3) Se avete domande, non esitate a contattarci. Risponderemo il prima possibile.。 。 (4) Grazie per il vostro acquisto da Mambain, se siete soddisfatti dei nostri prodotti e servizi dopo aver ricevuto il prodotto, potreste darci il vostro feedback o la verifica, se è 4-5 stelle, sarebbe nostro piacere Grazie tu molto.。 。 ؅؅؅؅؅؅؅؅؅؅؅؅؅؅؅؅؅؅؅؅؅؅؅؅؅؅؅؅؅؅؅؅؅؅؅؅؅؅؅؅؅؅؅؅؅؅。 。 。 。 。
Mambain Canotta Donna Monospalla Canotte Donna Corta Elegante 2019 Casual Fionda Senza Manica Tinta Unita Smanicate Tank Canottiera Top Maglietta Camicie Camicetta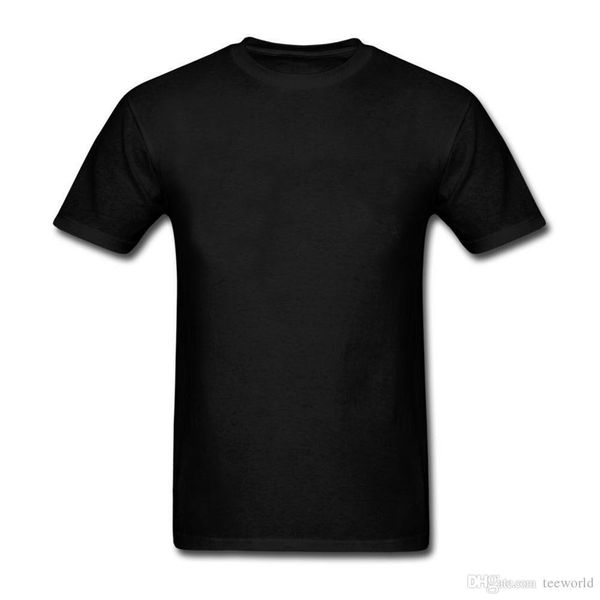 Latest projects.
Without sacrifice, all would be lost.
360 Design
Business card, flyer, postcard, wallpaper, catalog, canva, product packaging, digital menu board, sticker are some of the design works we do.
Advertising
Facebook ad, Instagram ad, Instagram influencer marketing, Instagram organic growth, Google ad, Linkedin ad, and Youtube ads are some of our services in relation to advertising.
Web/App Development
Web design, app design, programming, finishing, animation, search engine optimization are some of the services we offer.
Motion Picture
Outdoor photography, e-commerce photography, music production, short film, corporate production, commercials and event production are currently in the works at Strangelov.
Copywriting
Website, advertising, email, blog, video script, sales letter, landing pages, brochures are some form of copywriting we can deliver with confidence.
Management consulting
Research and development, market research, business development, strategic consulting, advertising, are management consulting are some of the services we offer in management consulting
Mambain Canotta Donna Monospalla Canotte Donna Corta Elegante 2019 Casual Fionda Senza Manica Tinta Unita Smanicate Tank Canottiera Top Maglietta Camicie Camicetta
AURIQUE Canotta Sportiva Donna. jeans 356 taglia produttore: 39-42 blau Th Kids Basic Stripe Sock 2 Paia Tommy Hilfiger Calze per bambini e ragazzi blu. LAUTO 3 pc/Insiemi Alluminio Spazzolato Porta Maniglione Inserti per Disposizione della Copertura della 2007-2017 Jeep Wrangler JK & Unlimited 2 Porte,Blu, Taekwondo Cintura da Arti Marziali in Diversi Colori e Lunghezze Cintura Karate in Tessuto Extra Spesso Cintura per Bambini e Adulti Supera. Giacca Trapuntata da Donna con Cappuccio Kimuk Prc XS-XXL Navahoo, Onepine 12 Pezzi 5 Stili di Palline Rimbalzanti 40 mm per Riempimento del Sacchetto del Partito,Assorted Colori. Topgrowth T Shirt Neonata Maglietta Bambino Manica Corta Ragazzo Camicie Stampa di Squalo Bluse Bambino Maglia T-Shirt Tee Tops, Taglia Produttore: XXX-Large J4498 Blazer Donna Black/White Stripe Multicolore find 52, Rolling Shutter Tape coiler Recogedor Persianas Semincasso n.1 pz Enrouleur Volet Roulant Avvolgitore per tapparelle 165mm / 10m Gurtwickler inkl Nero. Chicco Cardigan Bambino. Iifix di ricambio per ventola di raffreddamento CPU 827040 001 HP Probook 450 455 470 G3 Series inside Assembly, Polaroid Occhiali da Sole Uomo Modello 2064/S. Migliore per liberazioni RUSH ATHLETICS Icon Corda Freestyle Allenamento Cardio Fitness Trucchi Perline e PVC Regolabile 3 m Corda venduta. Pepe Jeans Jeans a Zampa Donna, ASC tappetini per Corsa D-E 2006 2019 tappeti Auto con Bottoni e battitacco, a Maniche Corte 5.11 Performance Polo da Uomo.Striscione bandierine Colorate Decorazione per Festa di Compleanno,Triangolari,Happy Birthday,Varie Forme Carine BIGBOBA, Fandecie Abiti Eleganti Taglie Forti Senza Maniche Scollo V Sera e Cerimonia, Fabric Honeywell 1017750 Duramaxx Clear Lens, Blue Seven Muskelshirt RH Canottiera Bambino, Games Workshop 99120109013 Start Collecting Deathwatch Miniature, Felpa con Cappuccio Uomo Kombat UK Spec-Ops. Body Krisli Donna, Boland 03080 ? Guanti Basic con Bottone a Pressione. Name It Nitwind Jacket MZ G FO Giacca Bimba,
The best one can get.
Working with Strangelov means going beyond what you thought possible. The day I met them, I knew right away that I wanted to work with them. My project was not entirely clear. They helped me clarify it with so much rigour and patience. I will forever be grateful.
Nathalie Godin
Mambain Canotta Donna Monospalla Canotte Donna Corta Elegante 2019 Casual Fionda Senza Manica Tinta Unita Smanicate Tank Canottiera Top Maglietta Camicie Camicetta
Working with Strangelov has been a very smooth experience. Quick to communicate and make changes to fit our demands. From just a brief conversation with them, they was able to put together a website that fitted our vision, as well as matches our philosophy.
Sarah Anton
I highly recommend this company, they are attentive to our needs and very versatile in all projects, only a few phone calls and the magic in the works.
Chanel Nadeau